Summary:
Blow-jobs in the classroom, pissing in the headmaster's study, fucking in the toilets during break - honestly, could a young man's education get any better? 7 Scenes
Description / Review:

Scene 01: The Helpless Teacher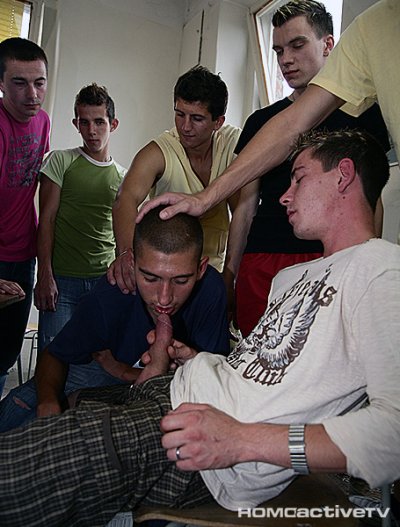 It's an almost pitiful sight to see: a teacher trying desperately to keep control over a class of young students who are not the slightest bit interested in their studies and who are determined to be as disruptive as possible. Little wonder the poor woman's on the verge of a nervous breakdown! Of course her biggest challenge is the fact that she's up against the insatiable sexual appetites of these horny, young lads - when faced with the choice of buckling down to coursework or watching two of your classmates exchange blow-jobs under the desk she never really stands a chance. Not that you'll be too bothered about the subject matter for today's lesson either, we suspect. All you'll want to know is that the focal point of this opening tutorial is what appears to be a crash-course in anatomy, featuring one of the thickest, most swollen cocks ever filmed being brought to a creamy, open-mouthed climax. Little wonder the rest of the class are totally distracted by this display of filthy-minded debauchery!
Scene 02: No Break!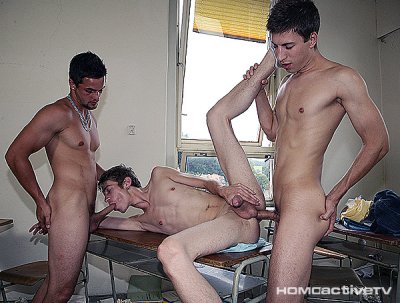 Having witnessed the sordid, ball-busting antics of some of his fellow students in the opening scene, it's no surprise that young Saul Maxwell should have been left feeling so hot and horny. Fact is all he can think about is being spit-roasted and pissed on by some of his pals - a desire that quickly becomes a reality thanks to the meaty uncut shafts of the likes of Timothy Nixon, Jeoshua Black and Milos Zambu. We're not exactly convinced that this sort of behaviour is actually tolerated in Czech classrooms on a regular basis, but this is porn - and fucking fabulous porn at that! - so who cares about reality? Instead, suffice it to say that this cum-splattered, piss-soaked display of youthful exuberance will have you tugging on your cock time and time again. The sight of Maxwell's freshly-fucked crack dripping with copious globs of spunk is arguably the scene's ultimate highlight; but his eventual piss-shower (courtesy of his mates) is another feature of the performance that will have you spurting in ecstasy!
Scene 03: The School Toilets Are Filling Up!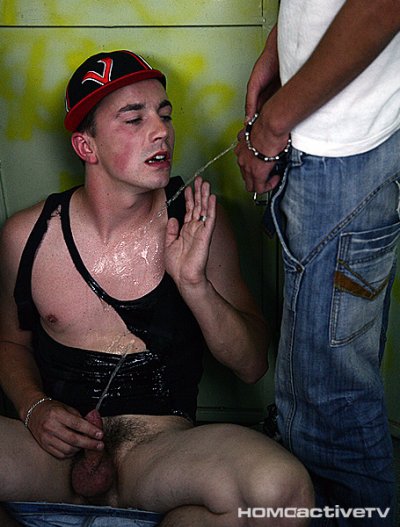 What are they feeding these guys at this school? Why, they can't even go to the toilets without being overcome with the insatiable desire to suck each other off and have spunk blasted in their faces! To some, of course, this sort of behaviour would undoubtedly be classified as delinquency. To others - and you know who you are! - the sight of new boys Noah Hobbs, Josh Raybold and Mark Proffitt slurping on aching, uncut flesh between lessons will probably be best described in one word and one word only: wonderful! What's more, the fact that they then underscore the performance by emptying their bladders - without the need of any urinals, we may add - will only make this gross display of debauchery all the more exciting. Why, we can almost smell the heavy stench of spunk from all the wanton, mindless wanking that we just know is gonna result from this fevered display of abject perversion. After all, if these three lads don't get you off with their sperm-and-piss-fest then we really don't know what will!
Scene 04: Pervy Headmaster Can't Resist Pissing On His Tearaway Students When He Gets The Chance! (See also: Taking The Piss)
Teetering on the edge of despair, Madame Fox - the teacher from the opening scene - decides that there's nothing else for it but to escort some of the leading serial offenders to the headmaster's office, where (she hopes) they will be given some very stiff punishment to help them see the errors of their ways. As it happens, her boss (David Moser) is determined that such a reprimand be implemented on these wayward youths - but perhaps not quite in the manner that she herself anticipated.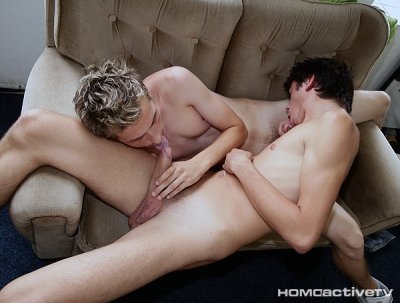 In the meantime, however, the three boys - Neil Cross, Teddy Green and Timothy Nixon - take the opportunity (when left alone in the headmaster's office for a few minutes) to return to the cock-hungry frolics that had so badly got them into trouble in the first place. Little wonder that Moser is so enraged when he returns to find spunk splattered all over his chair - a fury that promptly results in him whipping out his own cock and urinating over the offenders! If only all authority-figures displayed this manner of discipline!
Scene 05: Fucking In The Toilets Again!

We're not exactly sure what sort of school has glory-holes in its toilets - and rather professionally produced ones at that - but director Vlado Iresch appears to have found one, and promptly makes the most of them with the able assistance of Neil Cross, Mark Proffitt and Teddy Green. It's no word of exaggeration to say that these three boys just love getting down and dirty between lessons, and think absolutely nothing of blowing each other off and (even!) fucking the living daylights out of each other between cubicles. Yes, sounds absolutely crazy and not a little impossible, we know, but when you've guys this hot and horny pretty much anything goes! Needless to report it isn't very long before all those tight young balls are doing exactly what they were designed to do - spurting generous quantities of baby-batter in every direction imaginable. In short, totally perverse - and so fucking hot it almost burns!
Scene 06: A Locker Room Full Of Cock!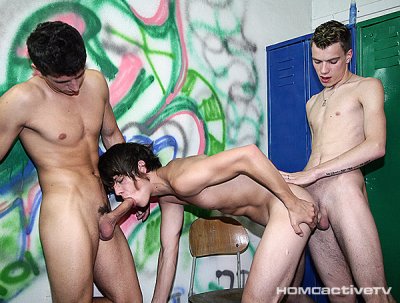 Super-slut, Jeoshua Black, steps into the limelight, and that means only one thing - namely that there's a serious risk of wrist-injury for anyone watching! So be warned: this is a stupendously charged scene, as Vlado Iresch takes you into the locker-room of your dreams and proves in the process (once again) just how much young Black was born for cock! Ironically enough, however, the horny filly begins the scene trying desperately to study, but what chance of that in a place like this? Indeed, the successive arrival of Eamon August, Neil Cross and Timothy Nixon pushes any thought of cerebral exercise firmly into the long grass, with each boy whipping out his juicy, uncut shaft and demanding that Black gives it his fullest attention. Which, to the lad's utmost credit, he does. The result is everything you would wish for and more, with Black tossed around like a fuck-doll and ultimately spit-roasted and splattered with cream! If this doesn't get you off big time then maybe you're watching the wrong type of porn!
Scene 07: Dorm Sex Duo

Also available: Taking The Piss (2 DVD Compilation)
Also available: Forced Fuckers (2 DVD Compilation)
It's the end of a long, hard day - in more ways than one! - and Eamon August and Saul Maxwell make the most of a quiet moment to go over what they've learned in their lessons. Except, of course, everything we've seen so far tells you that it's not so much books and stationery that'll be needed here as hard cocks, open mouths and hungry ass-holes. And so it proves, as the two cuties ditch their quest for human knowledge in favour of much more carnal investigations. And who the fuck can blame them? You're only young once, and who on earth would choose study over the desire to scratch the sexual itch that these two lads are currently experiencing?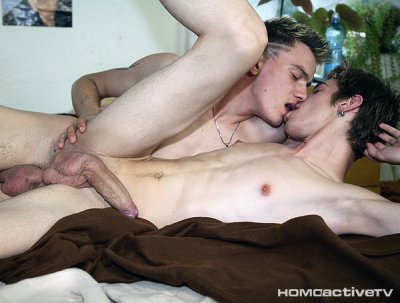 Cue a sordid, rampant fuck-fest that sees Maxwell taking every inch of August's thick, raw rod up his ass; before he falls to the floor and gets the entire contents of August's bladder emptied over his face. It's left to the imagination as to who will clear up the mess that ensues, but with your balls now appreciatively drained, what the fuck will you care ??