Summary:
It's another hot Saturday night in Prague down on the dance-floor - except these young lads aren't so much interested in dancing to the latest hit as getting off with the latest horny twink they happen to meet there. Needless to say, these bright young things (Sam Brooks and Jesse Shaw among them) have no trouble attracting all the wrong sort of attention, as they suck thick, uncut cock and fuck like wild animals all night long. Justin Timberlake, eat your heart out!
Description / Review:
Scene1: Have They Got Talent? When It Cums To Raw Sex It's A Definite Yes!
Starring: Chester Poole and Alex Granger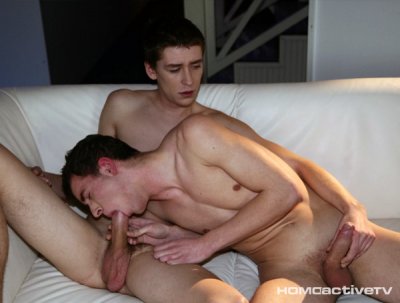 We're not totally convinced that young Chester Poole will make it onto "Czechia & Slovakia Have Got Talent" – and yes, there really is such a TV programme! – for his dancing skills alone, especially given the performance in the opening few moments of this scene; but there's no such complaints about his credentials once Alex Granger has walked in on him. For the two young twinks are very quickly making the most of each other's smooth, horny bodies, feeding off each other's rock-hard cocks and generally making the most of every physical blessing that nature has provided them. Such foreplay, however, is but a taster of the real action to come, which basically involves the two beauties taking turns to fuck the other. Not quite the basis of a performance act for a television talent contest, arguably, but how many of our fans are gonna be complaining? Least of all when both lads spew the full contents of their nads over each other! Totally unlike anything you're ever gonna see in any night-club, but still fucking brill!
Scene 2: Two Cock-Loving Twinks Indulge In A Hot Session Of Bareback Fornication!
Starring: Alan Craft and Isaac Hobson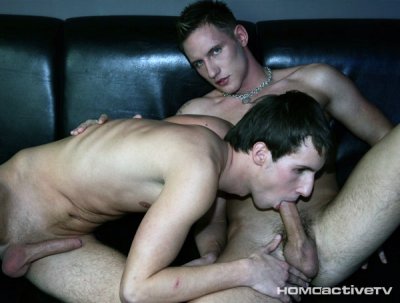 What could possibly be more enjoyable than relaxing with a cigarette and a glass of red wine at your local bar? Well, what about sharing those pleasures with a good friend? Better still, what about abandoning the cigarette and putting your mouth to much more intimate pursuits …? That's certainly the line of thought that Alan Craft and Isaac Hobson go down when they chance to meet in this scene, stripping off each other's clothes and quickly engaging in some explicit 69-ing. Before you know it, Hobson has his tight little button hovering above Craft's thick, meaty ramrod and is experiencing the kind of ass-bashing for which Czech boys are now world-renowned. There's a fabulous close-up of Craft finally spurting his load into Hobson's hungry little pucker, before he pushes his freshly-unburdened cock back inside; but it's the sight of Hobson splattering Craft's cheeky young face with cream that takes the ultimate accolade and which will have you lot of dirty twink lovers spurting like fury!
Scene 3: Young Barman Gets Forced Into A No-Condoms-Allowed Spit-Roasting!
Starring: Samn Brooks, Ryan Quaid & Chester Poole
A barman's job can be a difficult one at the best of times, with its long hours and poor pay, but having to put up with the abuse of rowdy, drunken revellers only makes such employment seem even more undesirable – as young Sam Brooks discovers when he's confronted by the menacing presence of Ryan Quaid whilst popping down into the cellars to switch beer crates. Quaid is feeling mega-horny and is ripe for cock, but it takes a moment or two before he can cajole Brooks into satisfying his demands. Given his reluctance, mind, the barman is soon feasting on Quaid's crotch with remarkable relish.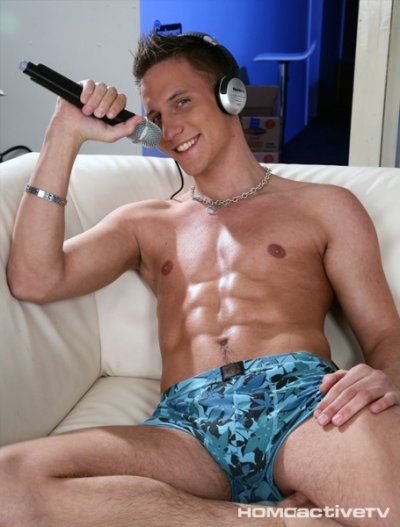 What's more, his enthusiasm is fuelled further by the unexpected arrival of Chester Poole, who quickly unzips his tackle to complete Brooks' spit-roasting! Thereafter we get to see some magnificent shots of Brooks' ass being stretched in turn by Poole and Quaid, before both tops splatter his cute little face with lashings of baby-batter! Little wonder the young cutie can't resist jerking himself off in response!
Scene 4: Two Raw Cocks Are Hot, Hot, Hot – But Three Make A Spunk-Fest You'll Never Forget!
Starring: Rolando Wyer and Jesse Shaw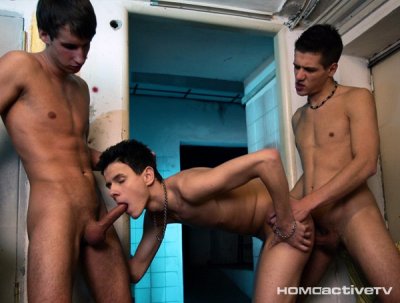 Back in the bar, things are definitely hotting up, with Rolando Wyer and Jesse Shaw taking time out to play tonsil-tennis together. Wyer – buffed up and looking every inch a sex-god – is particularly appealing, and it doesn't take much of a brain to work out his appeal to the cropped haired Shaw, who's soon slurping on his pal's meaty, broad-veined knob-end. Their distinctly appealing companionship is promptly enhanced, however, by the arrival of the evening's DJ, Alex Granger, who turns a scorching duo into a simply quite blistering threesome. Suffice it to say that these lads are soon rimming each other's asses, feasting on each other's cocks and (in Wyer's case) taking it balls-deep up the arse like a pack of wild dingos. The spectacle of Granger spurting his creamy load over Wyer's ass before thrusting his shaft back inside is a definite highlight; as is that of Granger and Shaw kneeling with their tongues out when Wyer in turn blasts his own frothy wad. If you can hold onto your load until the end of this debauched spectacle then maybe twink porn ain't as much your thing as you thought it was!
Scene.5: Cute, Horny Twink Gets His Butt Stretched Before Seeding His Pal's Face!
Starring: Hari Marple and Seb Priestly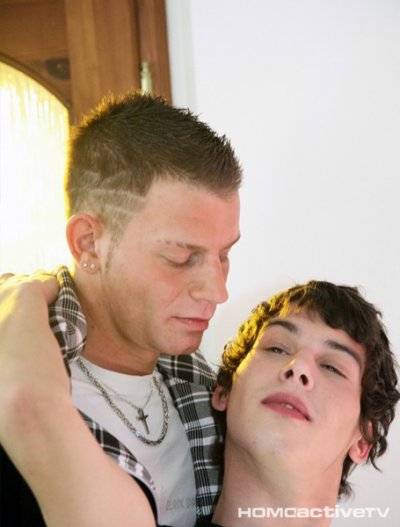 The evening draws to a close, but it's not quite over for Hari Marple and Seb Priestly, two young love-birds who clearly can't get enough of each other. Indeed, there's no denying the sensuous undertones that ripple right throughout this final scene, as the boys take turns to gorge on each other's lengthy uncut shafts before finally engaging in a magnificent session of 69-ing. Somehow throughout all this, however, you get the distinct impression that Priestly won't really be content until he's got his ramrod piled up to the balls in his mate's hairless little pucker; and by the time his tongue is finally darting in and out of Marple's hole you can tell he's more than ready to take the ride. So it is that his raw shaft finally achieves its goal, first fucking Marple from the side, then from beneath and then finally from behind. Little wonder that the young, winsome bottom ultimately finds it impossible to hold onto his load, spurting over his belly whilst Priestly pokes around in his guts; before Priestly concludes the night's celebrations by blasting Marple's face with the contents of his man-sac!