Summary / Description:
D'or Et De Lumiere features fourteen beautiful French boys and their hot summer stories. You won't want to miss these seven cum drenching scenes between twinks, thugs, hairy men and hot interracial sex.
Stanislas and Dimitri meet in a park and end up going into the woods for some hardcore outdoor action whilst Martin and Lorenzo have some fun after they finish painting.
Roberto gets into trouble with his sisters boyfriend and Harruel follows Hassan into a warehouse but ends up getting more than he bargained for.
Keep an eye out for Hugo and Junior as they flip fuck by a waterfall and Malim is introduced to Maxxxim, whose in for a serious pounding.
D'Or Et De Lumiere is 150 minutes of action and cum eating with seven high level sex scene that will have you hankering for more!
---

Résumé
Les 14 plus beaux mecs du X français réunis dans un film brûlant comme l'été. 7 leçons de drague entre minets et racailles, mêlant blacks, blancs et beurs.
Leçon numéro 1 : Draguer en douceur à l'ancienne (rencontre au château).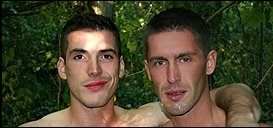 Stanislas et Dimitri se rencontrent tout en douceur dans le parc du château. Une drague douce à l'ancienne qui finit par un enculage sauvage et réciproque dans le parc, et du foutre plein la bouche. Stanislas est superbe, Dimitri plein de charme, un couple magnifique est né.
Leçon numéro 2 : Enculer son collègue (peintres et pinceaux).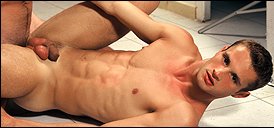 Martin et Lorenzo sont deux peintres un peu obsédés. Martin l'est tellement qu'il jute spontanément, et seul, en peignant un mur... Et sans toucher sa queue !!! Un épisode incroyable qui affole totalement Lorenzo. Il va littéralement démonter le cul du magnifique dieu blond avec qui il bosse sur ce chantier, avant de l'inonder de sperme. Une décharge comme le X en a rarement vu. Il en rêvait, il l'a fait.
Leçon numéro 3 : Se taper le mec de sa sœur (l'anniversaire de ma sœur).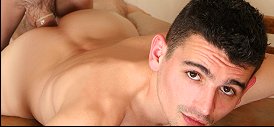 Roberto Montana, pornstar reconnue, parvient ici, en intriguant finement, à enfin se taper le mec de sa sœur, Jeremy, pourtant une vraie racaille. Roberto se fait tirer à fond sur la table de la cuisine mais se venge en foutrant la racaille. Plein la gueule, et bien visé.

Leçon numéro 4 : Suivre un rebeu dans la rue (enculage sauvage au hangar).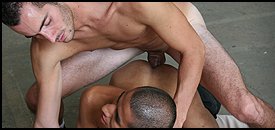 Harruel suit un rebeu dans la rue. C'est risqué ? Pas pour Harruel, il à l'art et la manière. Il maitrise. Il finit par coincer Hassan dans un immense hangar, le choppe et lui casse le cul comme un dératé. Hurlements et affolement au menu. Harruel jute. Hassan avale ? Non pas tout à fait, il fait pire. Il y a une surprise.
Leçon numéro 5 : Ne jamais hésiter (l'autostoppeur).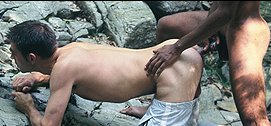 Junior fait du stop mais personne ne s'arrête. Puisque c'est comme ca il va prendre les grands moyens. Deux solutions, finir en taule ou bien une voiture s'arrêtera : Et voilà Junior à poil devant les voitures. Hugo passait par là, bien innocemment d'ailleurs. Il sauvera Junior de la prison mais va tellement pilonner le p'tit blackos à fond qu'on se demande si ce n'est pas pire. Ca se passe aux bords de la cascade, bruits d'eau et d'oiseaux, lumière et poussière d'or, et Junior enculé à fond. Il se venge d'ailleurs, Hugo aussi finit enculé et la bouche foutré.

Leçon numéro 6 : Tenter sa chance à l'arrache (plan cul en banlieue).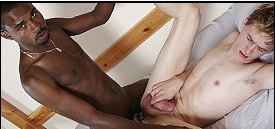 Malik est excité, très excité. Son pote Karim lui a donné l'adresse de Maxxime, un p'tit minet blond, tout à croquer. Malik y va à l'arrache. Il sonne et demande s'il peut monter. Maxxime descend. Malik est canon, vraiment canon. Maxxime fond au premier regard et Malik le pine à fond tout l'après-midi, alternant tendresse et défonce. Ces deux là se reverront c'est évident. Maxxime confirme dans cette scène son incontestable talent. A star Is born. Qui bouffe le foutre comme lui ? Cette scène répond à celle du château, à l'ancienne ou à l'arrache, à chacun sa manière.
Leçon numéro 7 : N'avoir peur de rien (bonus mystique - la maison hantée).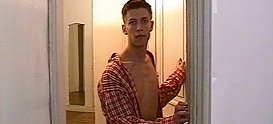 La curiosité est un vilain défaut. C'est ce que pense Ludovic en visitant cette maison abandonnée. Pourtant le fantôme qui apparait présente plutôt bien. Cédric est magnifique, gros pecs et belle gueule. Ludo est subjugué, hypnotisé, et perd peu à peu le contrôle de la situation. Cette scène bonus clôt le film sur une interrogation, le fantôme a-t-il endormi Ludovic ou bien celui-ci est-il mort dans un rayon de lumière. Chacun trouvera la réponse en lui.