Jocks Studio: More Than Ready (JVP158)

Summary:
Jocks Studios is most certainly adept at choosing an eye-catching cast of fit young men, and More than Ready is no exception. I've been reviewing gay porn at TLA for just under four months now and Jocks is quickly becoming one of my favorite studios. Perhaps that's because I like my men to look like they just stumbled out of a frat house, or maybe it's because I'm a fan of well-decorated country vacation homes with pools (where most of their scenes seem to take place). Either way, there's one thing that's not up for debate: the sex is always killer, and – once again – that definitely pertains to More than Ready.

Scene 1: Bobby Clark, Logan Vaughn, Alex Graham

Tossing a football leaves the t-shirts of athletic Logan Vaughn and Alex Graham stainedwith sweat. They douse themselves with water, which clearly turns them on considering thetents in their shorts. Alex breaks an awkward silence by confessing to Logan, "I've beenlooking at your butt all day," so Alex shows him the full Monty. In goes a finger, then atongue. Alex's phone falls onto the deck and accidentally calls Bobby Clark, who's in bedupstairs. He listens, stroking along with action on the porch, until he just has to rundownstairs and join them. Alex's face and fingers are buried in Logan's ass when Bobbyarrives, and Alex offers Bobby a taste. Logan kneels to suck Bobby's handsome cock, andBobby grabs the post in Logan's tongue and jams it all the way into his piss slit. It's a jockmeat free-for-all as these hunks open their mouths and their holes wide for each others'rampant cocks. A sandwich fuck gives Alex a chance to fuck the hole he ogled all morningwhile getting his own ass buzzed by Bobby. Logan grabs a quick ride on Bobby's cockbefore they all burst, leaving Bobby's tanned and furry chest matted in spooge.

Scene 2: Connor Patricks, Danny Palick

After the big game, Connor Patricks takes therapy for his stiff knee in the hot tub, joined by Danny Palick, who admits being "a little bit stiff myself." But it's not Danny's knee that'sstiff. He points his hardon at Connor and it instantly becomes the preferred therapy.Slippery when wet, from the tub, sweat and saliva, toned jock flesh takes on an addedluster. Connor's extra-fat cock floats on the water while he deep-throats Danny's chub,looking up for approval. The expressions on Danny's face telegraph the thrills his dick issending to his brain. Connor then takes the initiative and orders Danny to suck him. Hewraps one arm around Danny's head like a footballer making an run for the end zone andfucks Danny's face with that fat, veiny dick, ordering him to take it "all the way down."Connor's buns are as hot as his cock when he turns and lifts a foot onto the edge of the hottub and offers Danny his hole. Danny reaches between Connor's legs to grab his junk,flicking his tongue across Connor's pink center, then sliding a single finger in to the lastknuckle. Connor pants and twitches, ordering Danny to fuck him. Two positions on a loungechair are all they can handle before erupting in twin fountains of jizz.

Scene 3: Jake Steel, Tyler Alexander
Ultimate Jocks Jake Steel and Tyler Alexander play a game of Table Football in which everywrong move costs an article of clothing. It is a win-win game; the first man naked getssucked by his opponent. Jake is naked first, and he stands with an ear-to-ear smile as hishard dick towers into view from below the table. He invites Tyler to take his prize. Tyler's aprize himself with a meaty body and a meatier butt, stretching his booty across the table,reaching with his mouth for Jake's cock and displaying an ass that would give a saint anerection. Jake kneads the perfect globes, telling Tyler how gorgeous it is. Jake fucks Tyler'sface, then turns him over to reveal a cock as flawless as his buns, with a foreskin that coversthe head: even at full erection. Grinning, Jake slides his tongue under the foreskin andaround and around the fat head. Cock — balls — hole, Jake services them all. When hethrusts his own cock long and deep into Tyler's ass, Tyler cries out. Jake pulls out. Entryand re-entry are repeated several times before Jake establishes a steady fuck rhythm. Thesurprise is when Jake detaches and leaps onto Tyler's cock, flinging himself backward for adeep, full body contact pummeling, two primal beasts becoming one. Jake explodes, thengrabs Tyler's cock and brings him to his happy ending.

Scene 4: Tony Bishop, Dylan Hauser
Tony Bishop has the face of an angel and the sexual appetites of a devil. He's a man whoknows what he wants, and he intends to have it. He gets to work on delicious Dylan Hauserat an area of the house that's under construction. Tony's lips and tongue are an unstoppableforce and Dylan has no retreat. Tony tears off Dylan's clothes, fucks Dylan's mouth with histongue, then grabs Dylan's cock and sucks it as if he intends to make a meal out of it. Ballsare next. Dylan's toned, furry torso writhes in the delicious agony of surrender while Tonypresses his sexual agenda. Next is to make Dylan swallow Tony's cock, and what a cock itis: inch after inch of smoothly curved dick, fat at the tip and fatter at the base, with "69"tattooed along the top. Dylan humps Tony's leg while devouring his cock, then takes a breakto slurp Tony's balls into his mouth — first one, then the other, then both together. There'sone more hole to breach, and it's Dylan's ass. Tony advances with his tongue and followswith his cock: a standing fuck on the ladder then missionary style in the wheelbarrow.Dylan's screams rebound across the yard as he and Tony crescendo to simultaneousorgasms.

Shop - Buy Online / Ajouter Au Panier / Bestellen
Please click below to compare prices and availability.

Additional Information

Categories: UK R18 / XXX Gay Adult,

Running Time: 90 mins, Year: 2012 (JVP158)

Price: Around £29*

Starring: Logan Vaughn, Bobby Clark, Alex Graham, Connor Patricks, Danny Palick, Dylan Hauser, Jake Steel, Tony Bishop, Tyler Alexander

Director: Andrew Rosen

Studio: Jocks Studio

Buy DVDs online at: Simply-Adult.com

Official member sites: Falcon Studios and Jocks Studio

Gay Video On Demand: Jocks Studio, See also: www.gayvod.co.uk

Country: USA, Language: English

Additional info: No Regional Coding

Also available from Jocks: Mountain Tops 1

These jocks are fans of nature and their trip to the Mountain Tops gets their cocks and asses elevated. The sexual needs of these jocks never sleep and their desires get intensified while they're hiking and camping with their buddies. On their treks through the great outdoors they find secluded spots to take care of their need for release. These studs are Mountain Tops and serious bottoms.

Also available from Jocks: Mountain Tops 2

These jocks are taking it to the Mountain Tops of California again for more hiking, camping and fucking in Mountain Tops 2, the second of this sexy two-parter. These jocks get turned on and riled up in the great outdoors and director Bruno Bond navigates them through their natural sexual urges that create intense energy in the mountains.

Also available from Jocks: Smouldering Hot

The coals of a fire smoulder until they ignite into a blaze and the passion of the eight jocks in Smoldering Hot does the same as their hunger for each other burns so hot they burst into incendiary encounters.

Cast: Bobby Clark, Rylan Shaw, Jimmy Fanz, Donny Wright, Paddy O'Brian, Randy Dixon, Lucas Vitello, Jed Athens

Also available from Jocks: Big Country

These well endowed collegiates are the definition of Jocks, and their massive endowments are raring to go from start to finish in Big Country. Director Bruno Bond helms another fabulous solo effort by being a fly on the wall of a country house taken over by these youthful studs, where the air crackles with sex from dawn to dusk.

Cast: Ray Diaz, Levi Madison, Lucas Vitello, Luke Milan, Bobby Clark, Jake Steel, Paddy O'Brian

Esmale - UK Gay Adult Shop / Gay Fetish Shop

Esmale (UK Gay Adult Shop) sells a large range of gay adult sex toys including a range of fetish and restraint products, Cock and Ball play items, Whips, Paddles and Slappers, Blindfolds, Masks and Hood and are the UK stockist of Mr B leather and fetish products. They also sell a large range of men's designer underwear, condoms and lube, fleshjacks, jock straps and anal toys. Treat yourself!

Save an extra 10% on top of their already discounted prices with our exclusive code 'GAY10'. Click here to shop

See also: www.gayadultshops.co.uk

More Jocks Gay DVDs

Spend £100+ with SimplyAdult to qualify for a free DVD (value upto £20)
When you buy gay DVDs from SimplyAdult, from a choice of over 13,500 titles, if your order totals £100 or more, you can choose an additional dvd from anywhere on the site (upto value £20) absolutely free!
Discount prices & low cost delivery.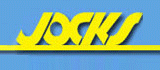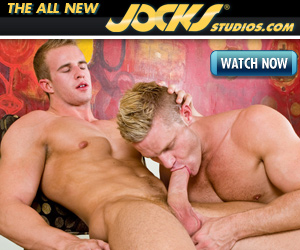 Falcon Studios Gay DVDs